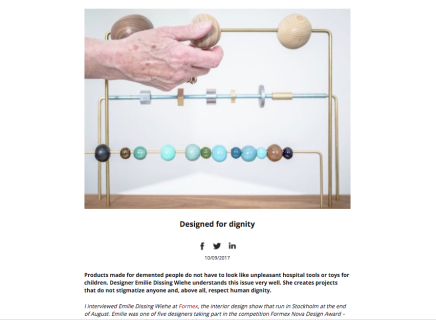 Trendnomad.com writing about Project Ro
At the Formex Fair in Stockholm, Aug 17, I met Michal Mazur, a true trend nomad who travlles the world in hes surch for the newest design trends.
From our meeting he wrote an interview "Designed for Dignity" about my work. You can find the interview on he´s page Trendnomad.com.