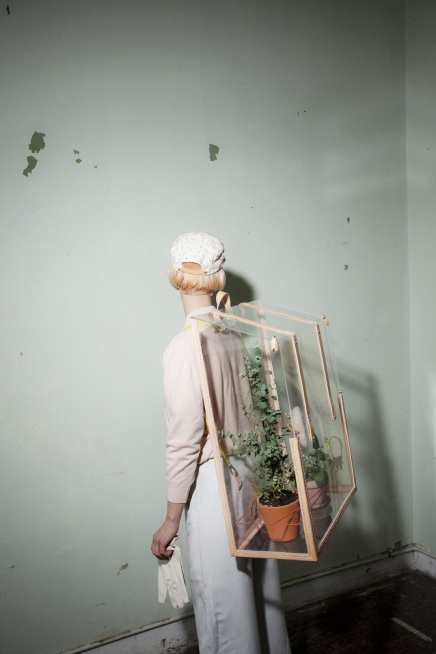 Vandrende Planter
Vandrende Planter / Wandering Plants is a part of the Rundkant project "I takt til nye toner...", that was exhibited at Trapholt during the summer 2015. All the designers in the group has worked with quotes from Emma Gad's "Takt og Tone", to mark 100 years of Danish womens right to vote.
I found my inspiration in a quote telling women to decorate her home with plants and flowers, to make it cosy and plesant. From this I startet thinking about the modern woman, who has stepped out of the house, but who also still take pride in having a presentable home, witch she often wille show on social media as ex. Instagram.
Wandering Plants is a portable greenhouse, for the woman to put on and take her plants out to show the world.
See more about the project and Rundkant here!